A Hampton Roads culinary
couple gets a brand new look.
When a key resident of the Hampton Roads community wanted to bring a new culinary experience to the region, they came to Affari to see their vision executed. Esoteric, a husband and wife run, farm to table restaurant, brings so much passion to everything that they do. It was an honor to translate that passion into their new brand and website.
Full Branding & Logo Design
Web Design & Development
Business Cards & Menus
Glassware & Apparel
As a result of working together, Esoteric walked away with a unique brand identity that has allowed them to stand out in a crowded hospitality market. From the moment a customer walks into the restaurant, the Esoteric brand flows effortlessly from the custom-designed glassware to the menus and apparel, to the company's digital presence and website.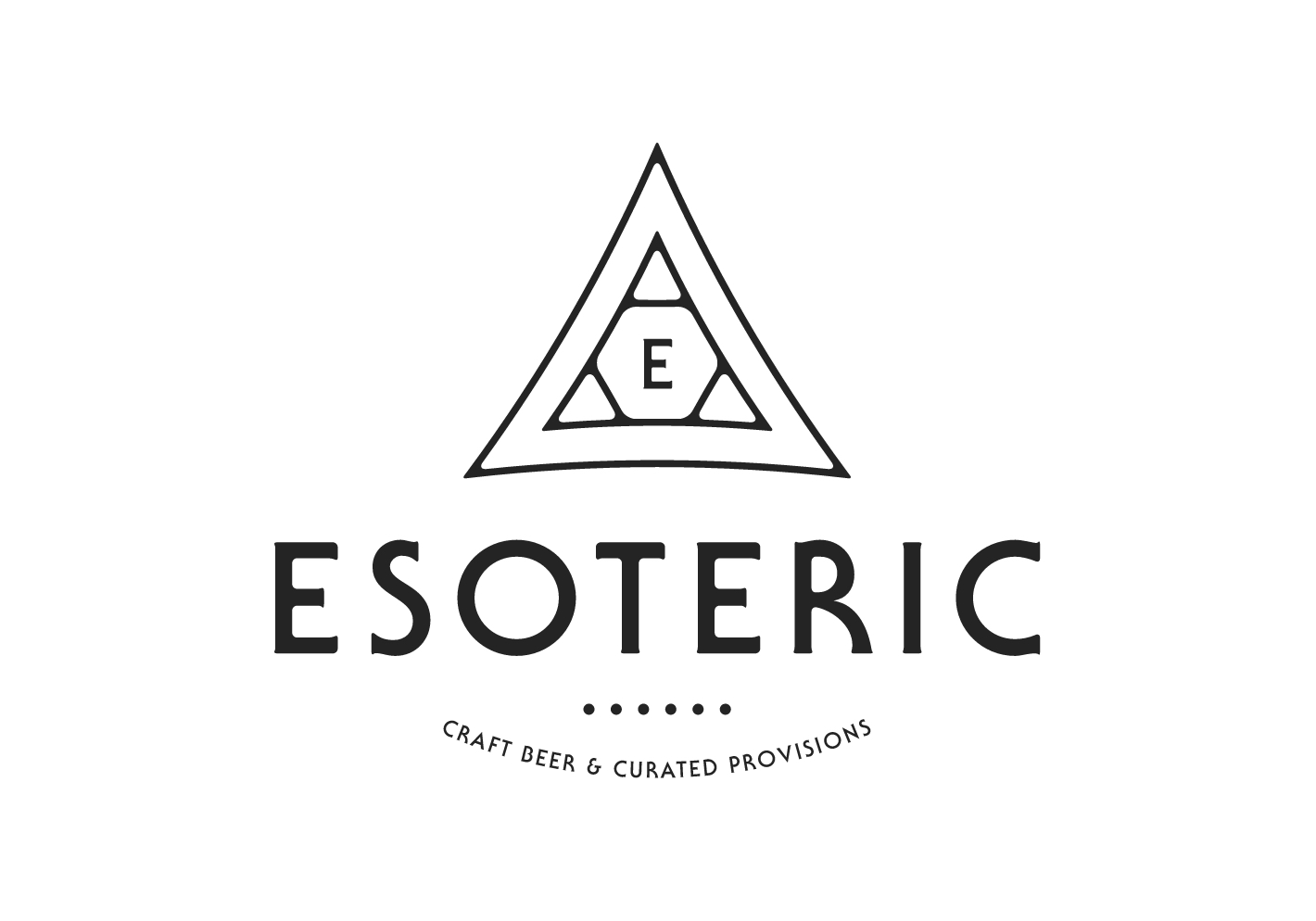 A brand that stands the test of time
The Esoteric brand flows effortlessly from one item to the next, whether its the print design of the menus, to the beautiful glassware, customers will recognize the Esoteric logo and brand wherever they go.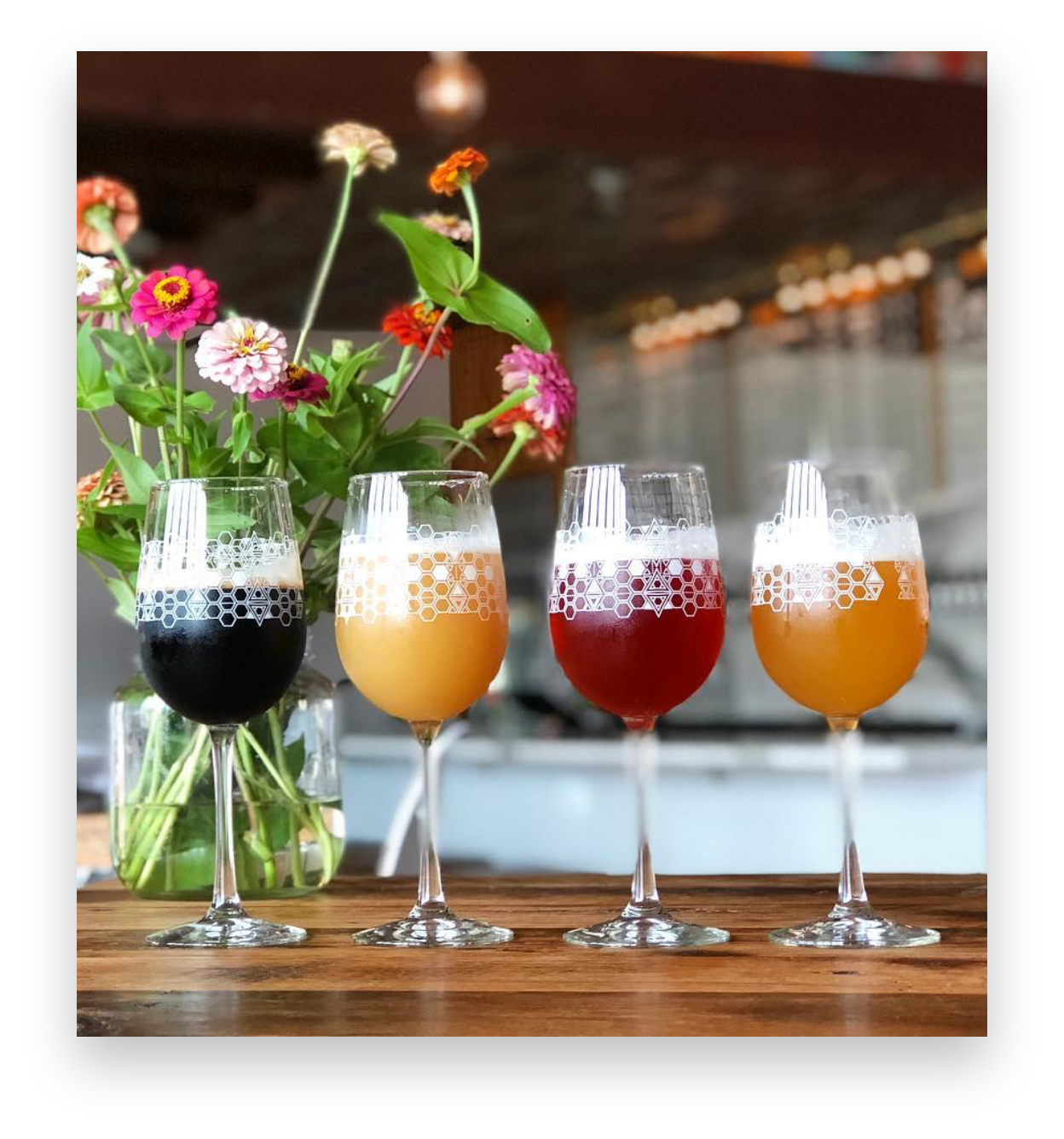 Bringing beautiful,
historical interior design elements onto glassware
We help our clients tell a brand story from start to finish. This is what we did for restaurant owners Tim and Kristina—tying in elements of their building's 1920's historical features, throughout their entire brand, from their logo design to their business cards, menus, clothing apparel, and website.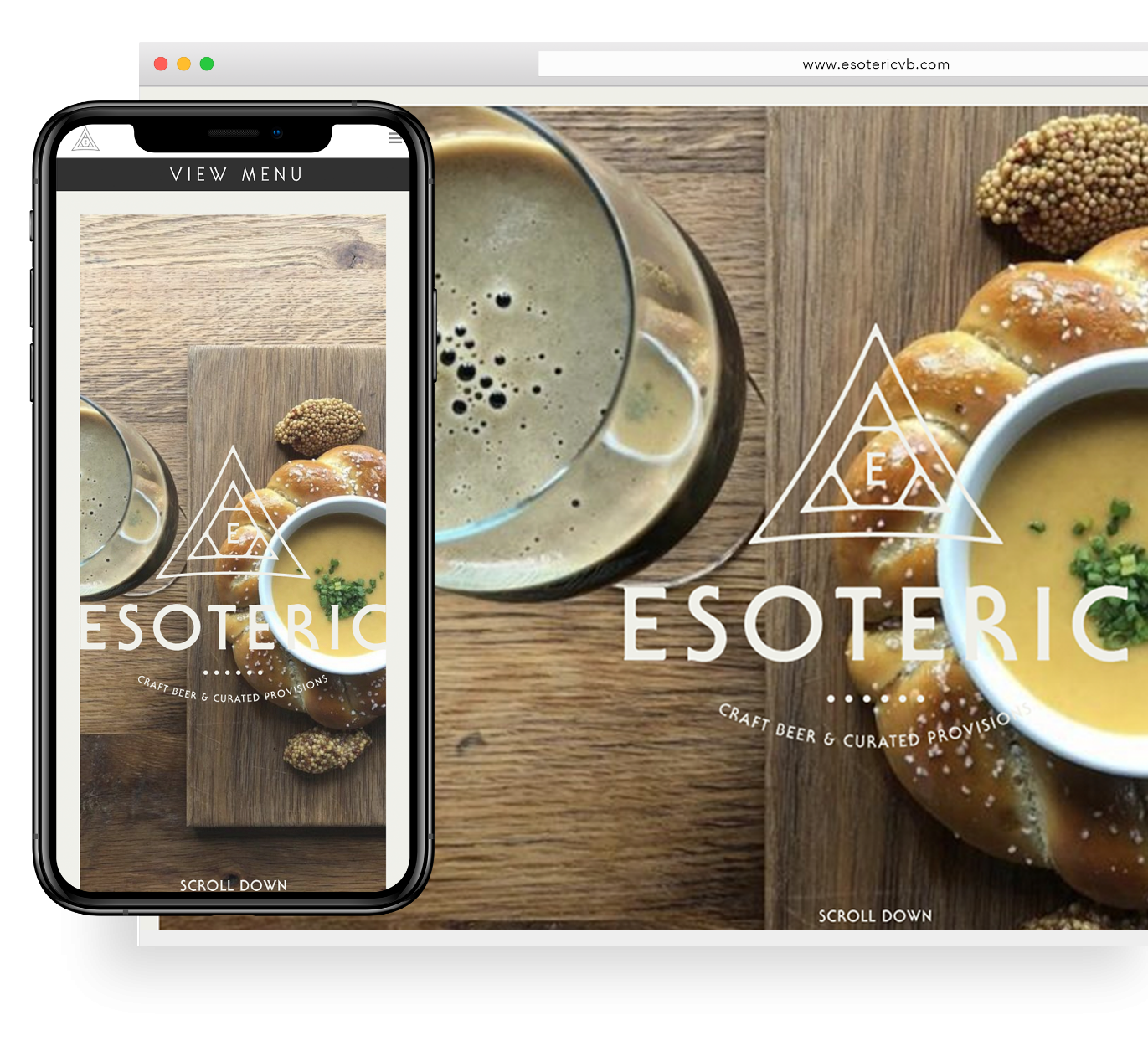 A custom website as unique as the Esoteric brand and business.
As part of the branding process, we worked with Esoteric owners Tim and Christina Chastain to design a website that reflects their hip and modern style with an eclectic flair. A cool fact about their restaurant is that it's listed on the Virginia Beach Historical Registry, and the building maintains its 1920's architecture and craftsmanship. We brought elements of the building's historic interior into their website design.