Business Intelligence & Data Analytics
A complete brand transformation elevating the work of cBEYONData
Three years ago, a company came to us for branding help. They needed a complete digital transformation, including a new name, logo design, website, and marketing presence. With technology partners like Microsoft and SAP, cBEYONData wanted a brand that could stand side by side with their tech partners and outshine their competitors.
Full Branding & Logo Design
Web Design & Development
Print Design
Social Media Management
Digital Marketing
SEO
The first branding item that we addressed for our client, formerly DCS Consulting, was their naming convention. We worked with cBEYONData to make sure that their name said something memorable and meaningful about their business. Over time, as their brand has evolved, we've been with them every step of the way to position them as industry leaders.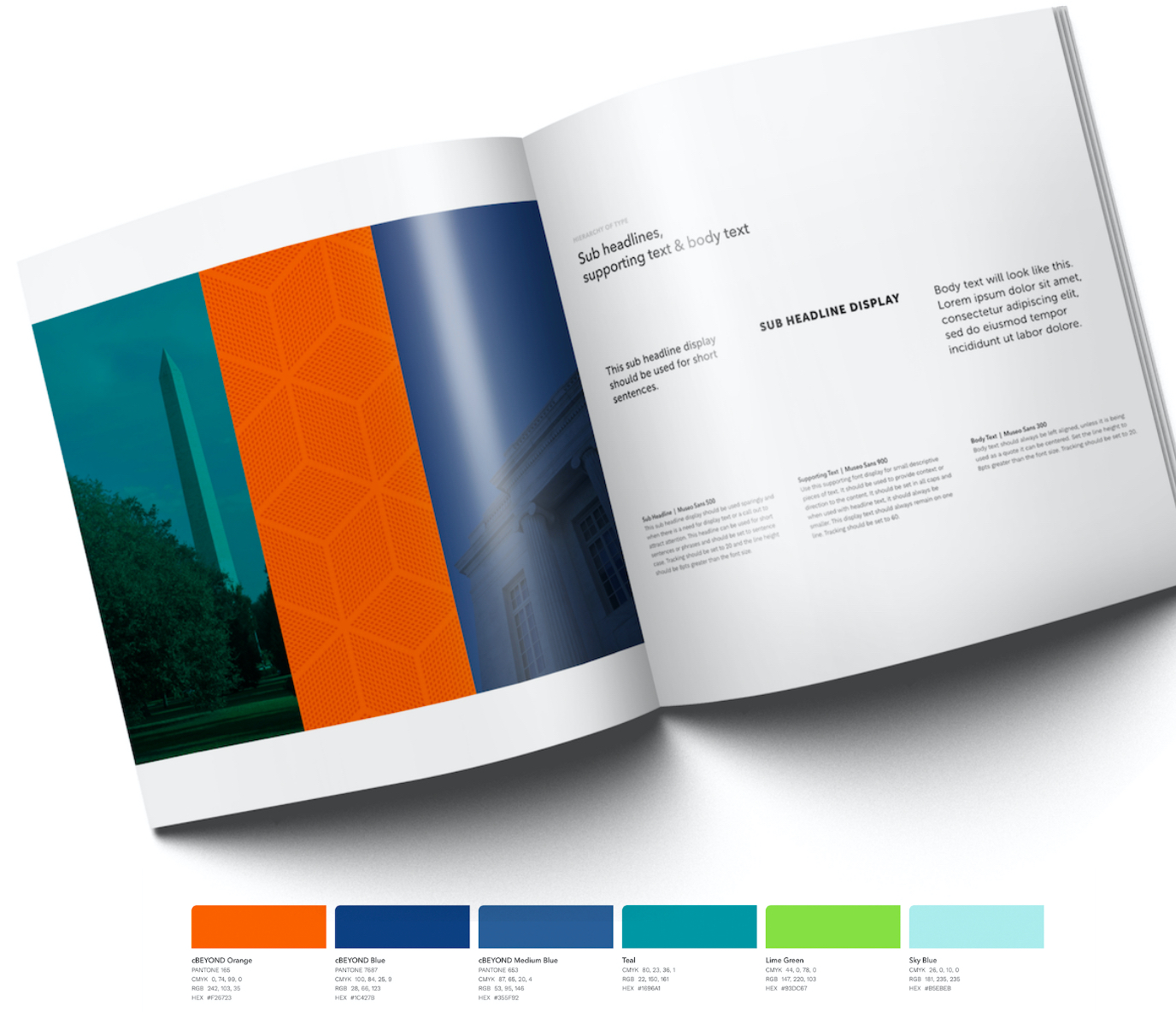 A bold and beautiful color palette as elegant as our client's solutions
Driving customer engagement, like increasing time spent on a website, all starts with a magnetic and vibrant brand. Our designers developed a color palette and logo design that instills confidence in cBEYONData customers and communicates trustworthiness, dependability, and safety. The name alone tells customers immediately the value that the brand delivers, being able to see beyond the data to make better business decisions.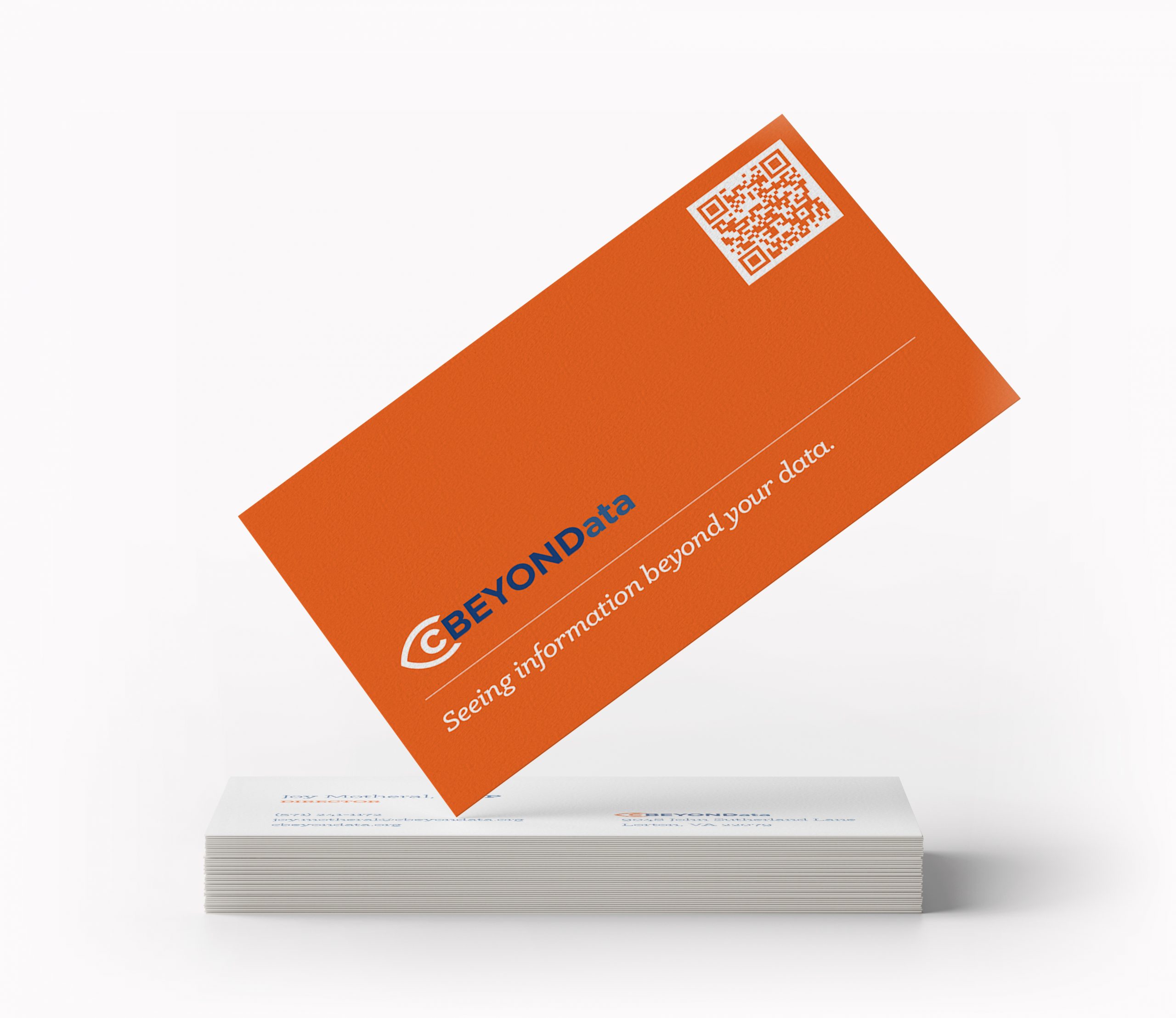 Print design that makes our clients stand out anywhere they go
Whether its a tradeshow, networking event or critical business meeting, we help our clients stand out with beautiful, bold designs. We also ensure that cBEYONData's customers have a consistent brand experience at every touchpoint, from the business cards to the website, customers know what brand they're dealing with throughout their customer journey.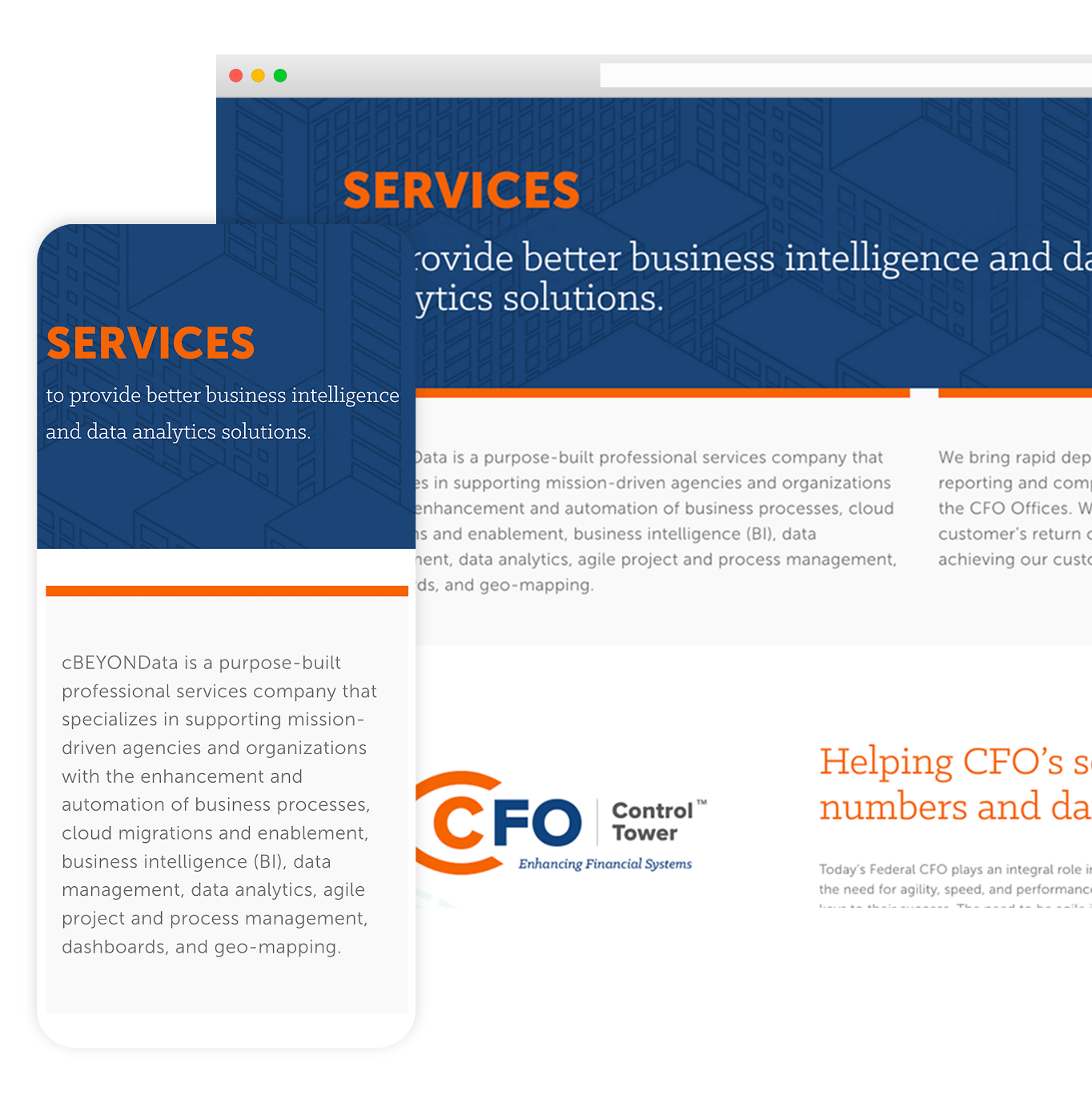 Creating a seamless experience across all digital devices
In order to respond to user behavior, we designed the cBEYONData's website to change with their customer's user experience. Responsive design means developing creative solutions that look good in multiple environments from desktop to mobile. The result is a consistent digital brand experience.